How do you launch a new car for a young demographic?
We worked with Goodby Silverstein & Partners on the launch of the Chevrolet Sonic car.
The core idea behind the digital campaign was the concept of doing something bold first, and challenging your friends to do the same - The Game of Firsts.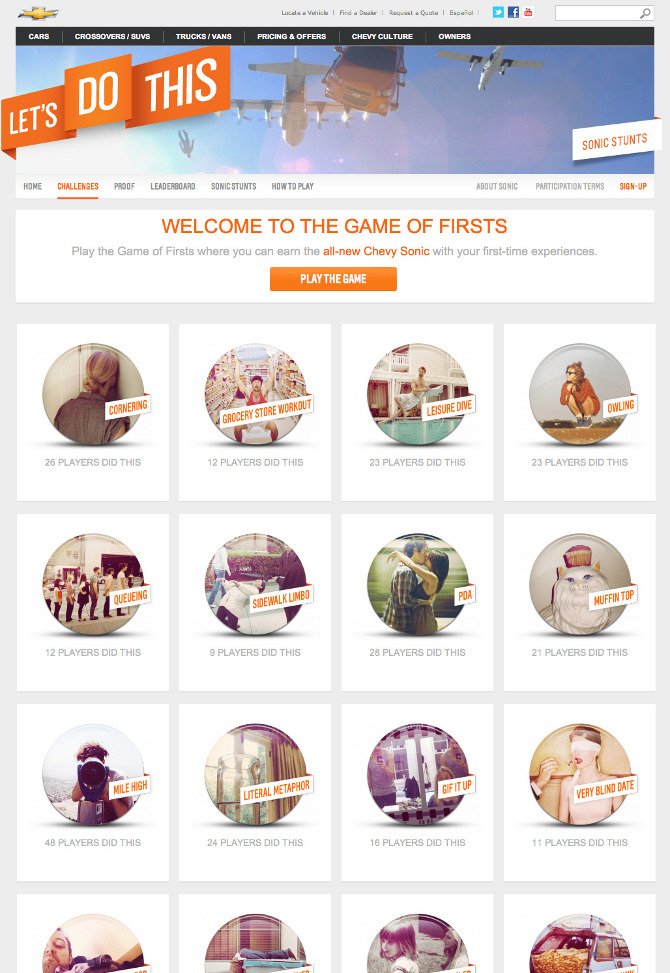 After seeing the car being dropped off planes, ramps, and doing bungy jumps on national TV, the audience was challenged to come up with their own feats of 'Firsts' online.
Through mobile, the users would record and share their "Firsts", and challenge their friends for points and prizes. The main prize being a Chevy Sonic car.
The digital campaign was supported by nationwide TV, print, radio, and won numerous awards.
Please see the film below for more details.
My roles: new business development / strategy / initial creative and UX direction